Press
Bio and photos about Hans Hiscore
Bio
Hans Hiscore are a retro-duo making new music in the style of the best decade ever – the 80s!
The two artists Tomi Spencer and Matt Hill from Santa Cruz, CA, are kids of the 80s. The sound and music of that era always fascinated them and so they decided to resurrect it today. They mix original equpiment from the past with modern tools to create synth-pop hits, chiptunes and contemporary tracks.
Their passion for video games of the 1980s and today also unites this duo. Scoring computer game soundtracks is another passion they share – and this cinematic approach sometimes shines through in their tracks.
It can (and will) get a little crazy. But "sometimes you gotta say, 'What the f*ck.'" . You know "they're here!", so "hide me, Eddie, p-p-p-puh-leeeease." or they'll get "permission to kick your f–kin' ass whenever I feel like it!"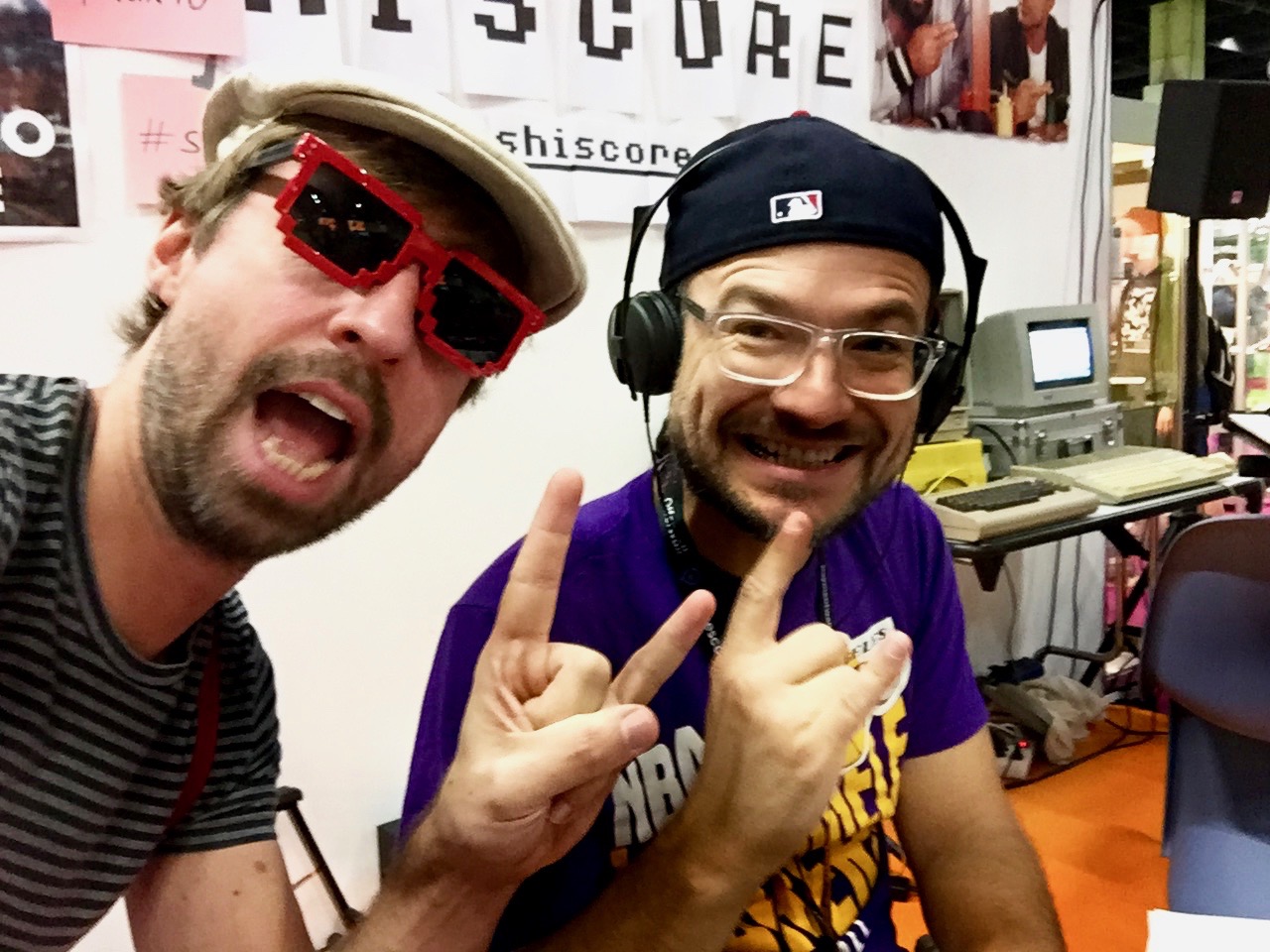 Hans Hiscore: Matt Hill (l), Tomi Spence (r)
Need More?
Contact us at info(at)hanshiscore.com